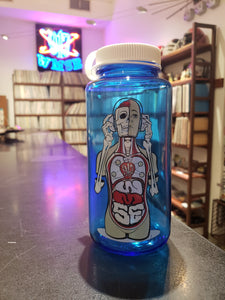 SALE!  Save $5.00 and stay hydrated.
Thanks to local artist Jeff Sadowski, who created this gutsy design for WMSE's 40th Anniversary. "Music is Heart" shows the vital and central nature of music in our lives. Thank you, Jeff Sadowski, for this special creation.
Printed on a 32oz blue Nalgene water bottle.
Made in the USA.